MEDRAD® Mark 7 Arterion
Brings confidence and convenience to your interventional and diagnostic procedures.
Clear Direction. Ergonomics, Convenience, and Reliability. MEDRAD® Mark 7 Arterion has stylish ergonomics designed to increase mobility around a busy lab. Less time positioning and setting up the system means more time for the patient. The convenient front-load syringe design and MEDRAD® Twist & Go disposable syringe provide optimised pre-procedure and post-procedure work flow.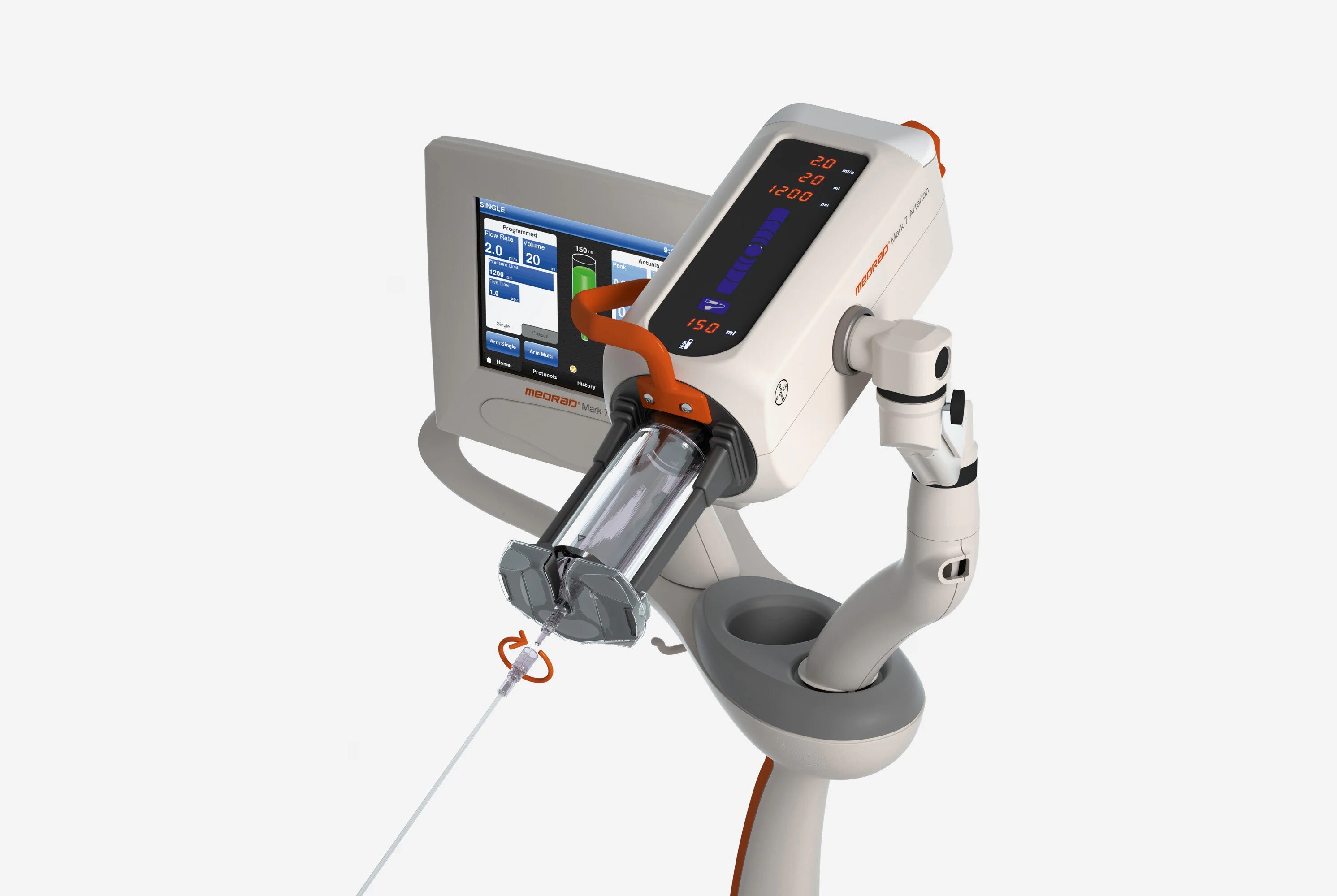 What is MEDRAD® Mark 7 Arterion?
MEDRAD® Mark 7 Arterion is a single-head injection system for X-ray angiography, designed for your interventional radiology and cardiology suites.

How does MEDRAD® Mark 7 Arterion work?
MEDRAD® Mark 7 Arterion allows the controlled delivery of radiopaque contrast media for interventional imaging purposes in interventional radiology, interventional cardiology and vascular surgery. The injector facilitates contrast delivery in fixed flow mode and variable flow with an optional software upgrading. It utilises a dedicated 150 mL syringe (front load) and can deliver contrast media in phased mode.

What are MEDRAD® Mark 7 Arterion System Configurations and Main Components?
The MEDRAD® Mark 7 Arterion Injection System consists of three main components: Injector Head, Display Control Unit (DCU), and Power Supply (PS). They are mounted with various options.
Pedestal Configuration

The pedestal configuration combines all required injector components into an integrated, mobile unit.

Table Mount Configuration

This configuration option positions the injector head on the patient table, the DCU in the control room and the PS in the equipment room.

Overhead Counterpoise System (OCS) Configuration

The injector head can also be attached to an OCS system. Several versions accommodate most lab layouts.

MEDRAD® Mark 7 Arterion Dual Display Option

This option provides added flexibility allowing programming and control of the injector from two locations.

How is MEDRAD® Mark 7 Arterion used?
The system is intuitively managed via the colour touch screen DCU. All relevant information is displayed on the home screen where injection parameters can be programmed or changed. On the protocol screen up to 40 protocols can be stored, changed, deleted, or selected. A history tab allows to review the last 50 injections.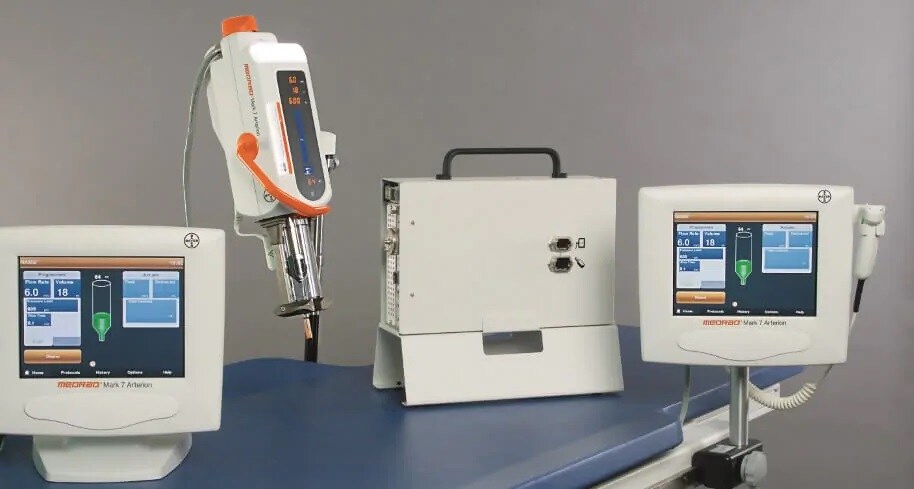 Related Products
Bayer CT/CV injection systems are based on tried and tested technology with a reliable track record.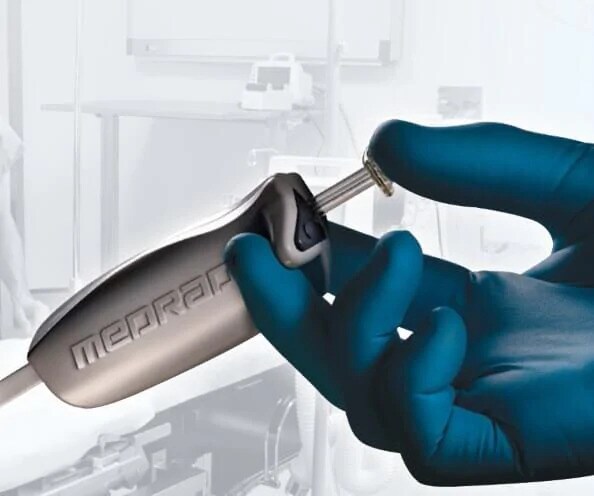 MEDRAD® Avanta
A Fluid Management Injection System for X-ray angiography, engineered to meet the unique demands of your cardiac cath lab.
MEDRAD® Centargo
A CT injector system designed to minimise your injector touch time – so that you can spend more time focusing on your patients.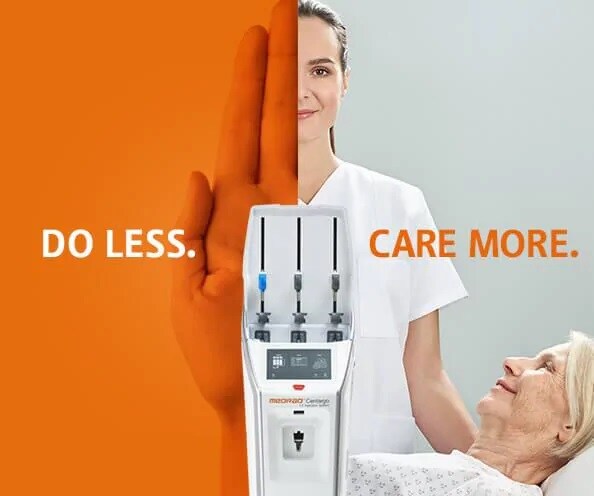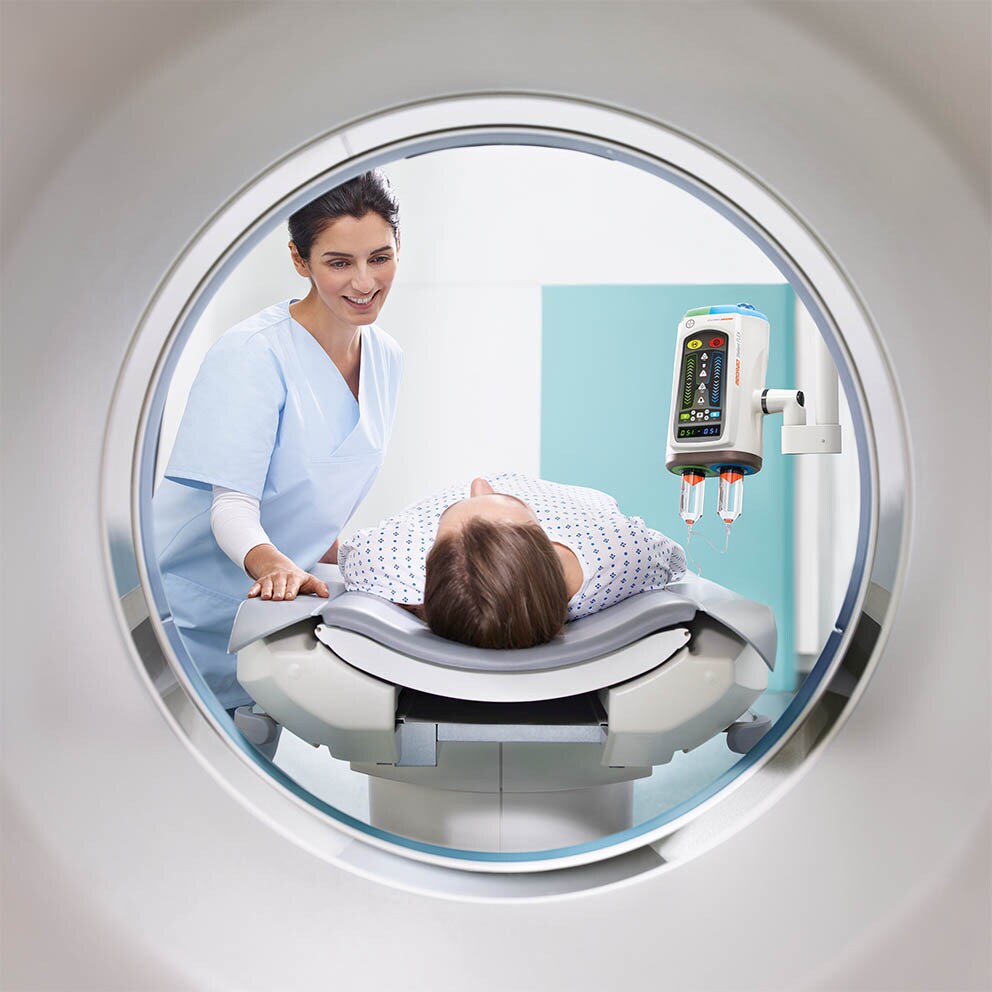 MEDRAD® Stellant FLEX
Helps you meet your clinical and organisational goals, so that you can continue to deliver quality patient care.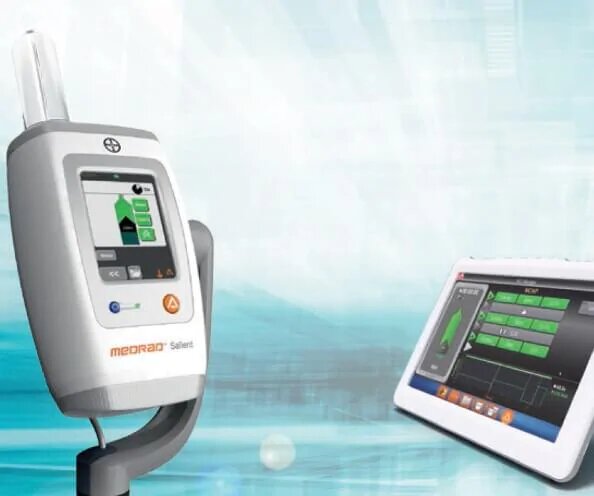 MEDRAD® Salient
Ideal for your routine contrast injection needs, MEDRAD® Salient brings innovation and value to CT suites.
MEDRAD® Stellant MP
Is a multi-patient system which provides you confidence for up to 12 hours, designed for use with the MEDRAD® Stellant Injection System.