 For over 125 years, Bayer has been researching and developing innovative medications and therapeutic approaches and chemicals that help make a difference to people's lives. Building on this extensive heritage in healthcare, we know that medical imaging plays a critical role in choosing the right treatment.
Therefore, we at Bayer embrace the power of diagnostic images because everyone deserves clear answers about their health.
With aging populations and changing lifestyles leading to an increase in chronic conditions such as cardiovascular disease and other illnesses like cancer, the need for medical imaging to support optimal diagnosis, treatment decisions and therapy planning has grown.
At the same time, limited resources in healthcare systems are a concern. Regulations, documentation and quality management make modern imaging more and more complex to manage. These trends result in a growing demand for technologies and integrated solutions which allow Radiology departments to become more efficient, so that Radiology staff are still able to spend time where it really matters: with patients.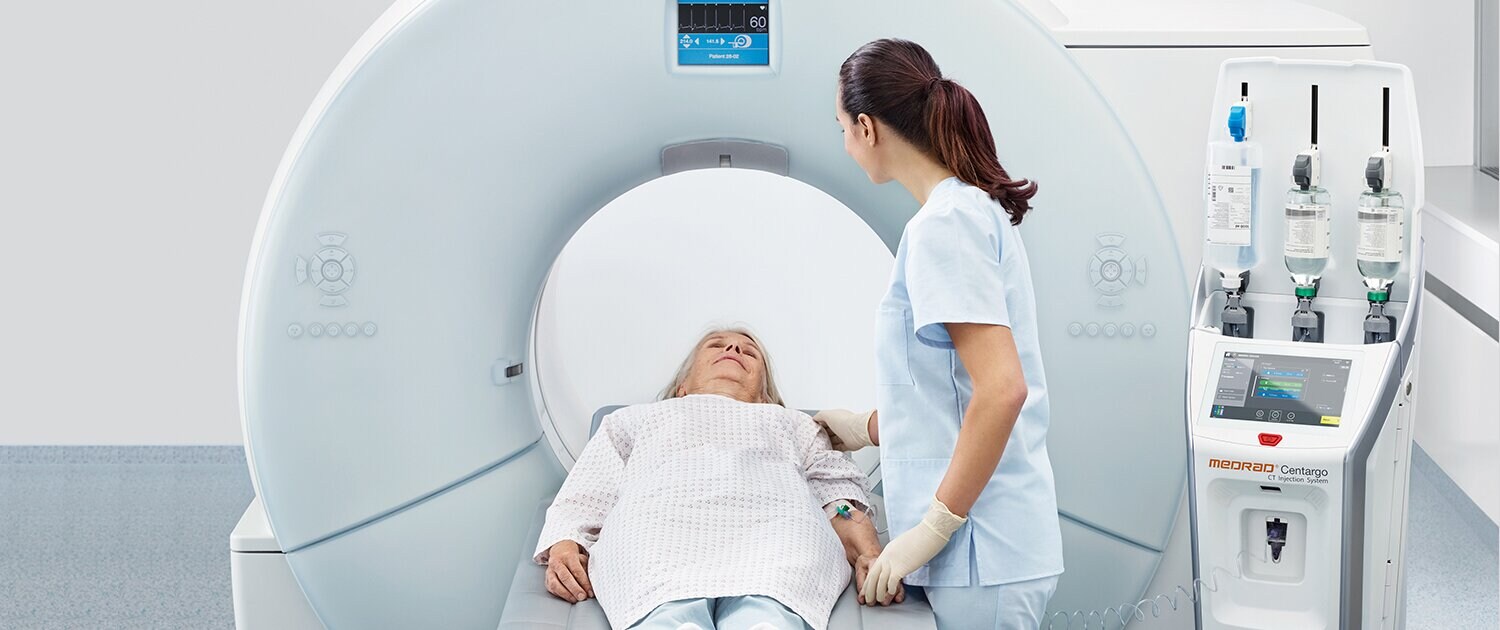 Patient safety and individualised care are always at the forefront of medical decisions.
This is why we at Bayer are committed to excellence in Radiology, from innovative products to high-quality services. The entire patient journey is supported with our comprehensive portfolio in Radiology, including contrast media for computed tomography (CT), X-Ray, and magnetic resonance imaging (MRI), as well as respective injection systems. Our devices provide precise, controlled administration of contrast media and include smart features for efficient workflows and manage individualised care.
Our products and services help to assist in diagnostic reporting, which can help clinicians/physicians/medical staff to diagnose and guide procedures such as surgery, biopsy and radiation therapy, as well as helping monitor treatment success. With our global footprint, we are committed to further driving innovation in Radiology that significantly improves efficiency and diagnostic quality, while aiming to enable better patient outcomes. In particular, the rise of digital applications is opening up new options to increase value in healthcare. We leverage our pioneering heritage of being first with many of our products, our network with academia and leading experts, and our passion for Radiology to accelerate the development of digital imaging solutions, including artificial intelligence.These aim to support the complex decision-making process of radiologists while they help patients through earlier disease management and interventions.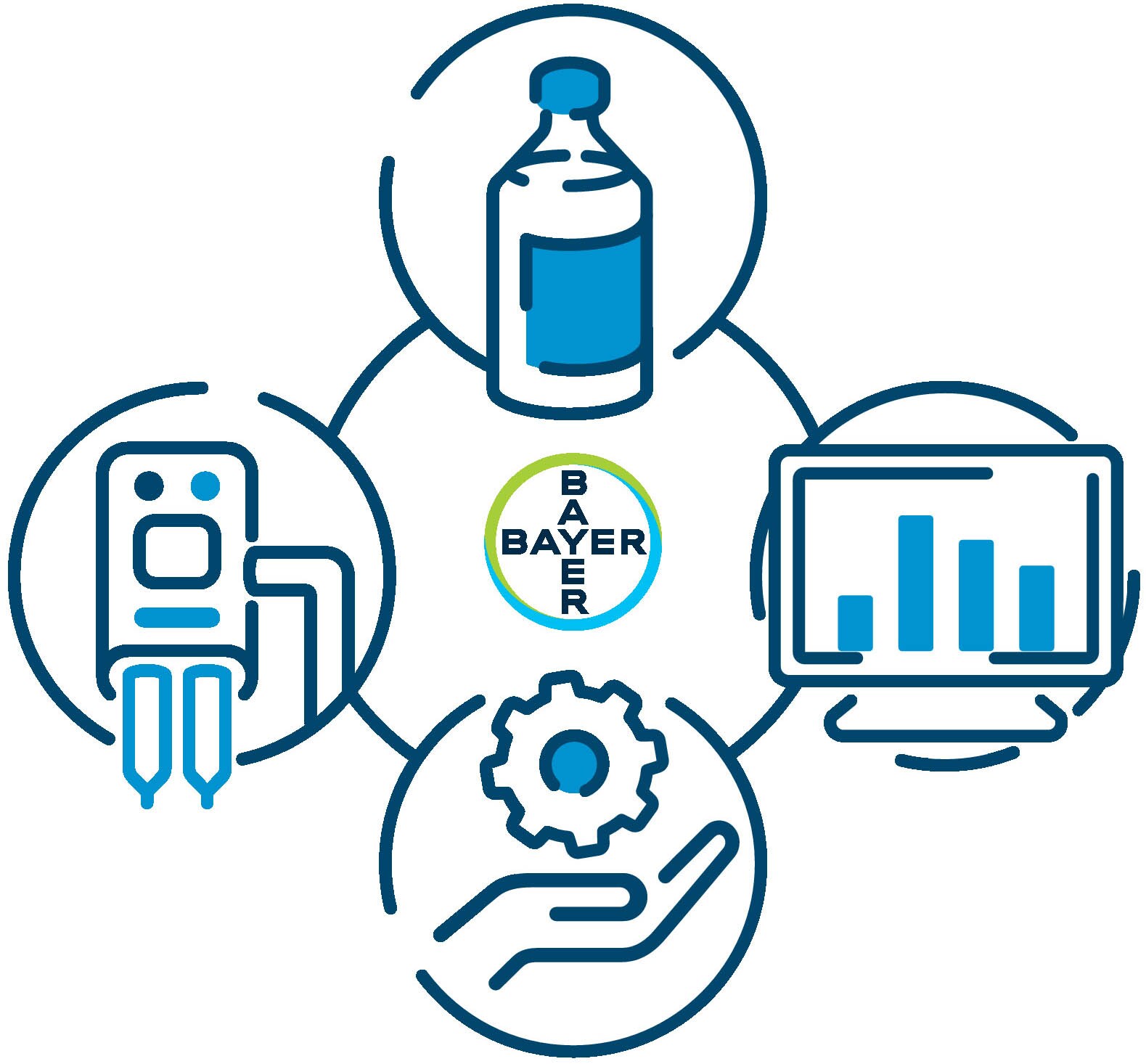 With this comprehensive set of offerings, our acknowledged trainings and education programs, our active role we take in the scientific discourse, and our passionate people we are committed to shaping the field of Radiology. We aim to provide imaging professionals with smart and integrated solutions that help deliver answers for patients and their treating physicians.

More about Bayer in Radiology
More about Bayer in Radiology