Introducing the 3860+ MRI IV Infusion Pump System
The MRidium® 3860+ MRI IV Infusion System meets the demanding clinical needs of today's patients, by allowing continuous delivery of fluids and medication throughout the MRI care cycle. The non-magnetic design allows the MRidium® infusion pump to operate safely in ultra high magnetic fields without the need for workarounds typically required with traditional infusion pumps.
Using a traditional pump near an MRI scanner has the following risks:
Erratic Performance
Infusion Flow Accuracy
Occlusion Alarm Delay
MRI Image Artifact
Projectile Hazard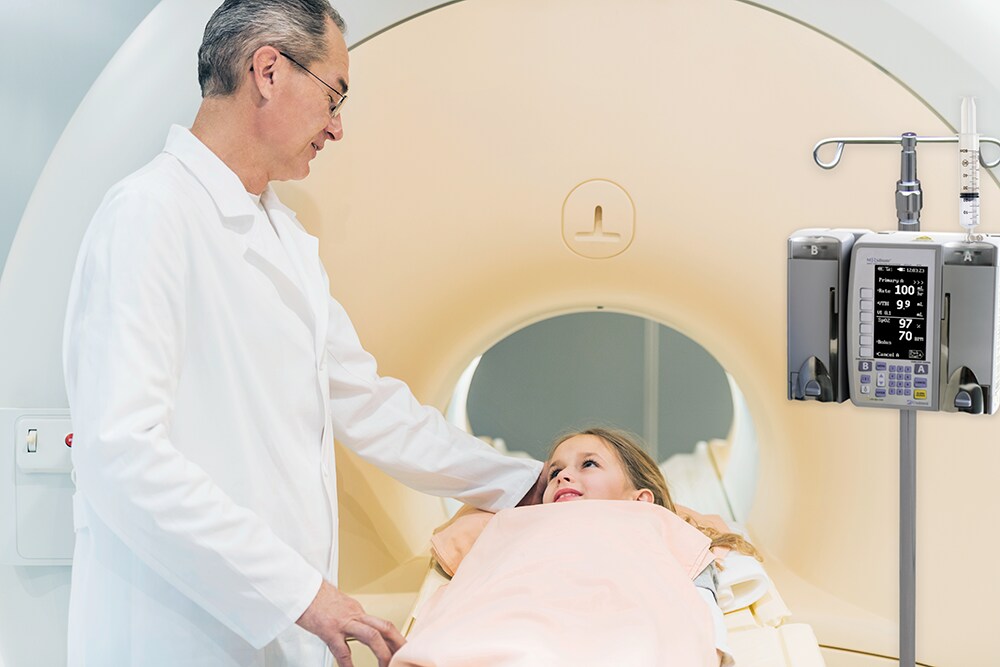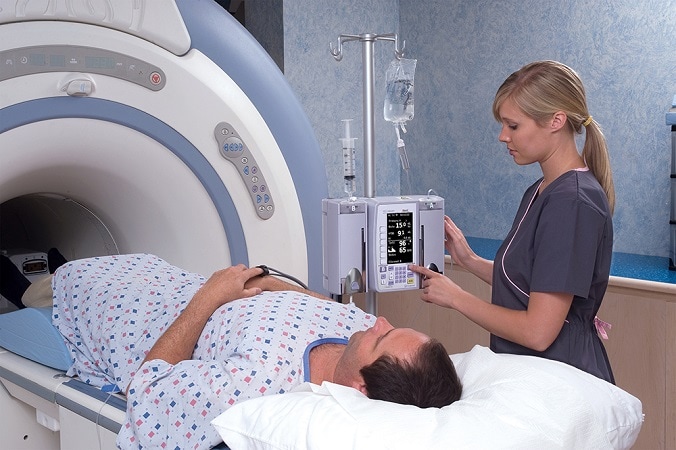 The 3860 is an efficient way to transfer critical patients to MRI
The 3860 MRI Infusion Pump is designed to effortlessly transfer patients from Intensive care Unit or the Emergency department to the MRI department and into the MRI scanner without the need for extra lengths of infusion lines between the patient in the MRI and the pump in the control room.
Vital medications including boluses and changes to the titrations can be managed safely from outside the scanner in the MRI control room using the Remote Control unit. This saves valuable time and costs for the department and reduces the time critically ill patients are away from Intensive care.