MEDRAD® Avanta
Engineered to meet the unique demands of your cardiac cath lab. Clear Direction. Control Contrast Dosage, Optimise Work Flow.
Automated contrast injection allows precise, pre-set injection volume and delivers contrast rapidly through even small lumen catheters. The multi-patient tube, contrast syringe and hand controller* for MEDRAD® Avanta can be used for 5 consecutive patients.Only dual-line single-patient tube needs to be replaced after each patient.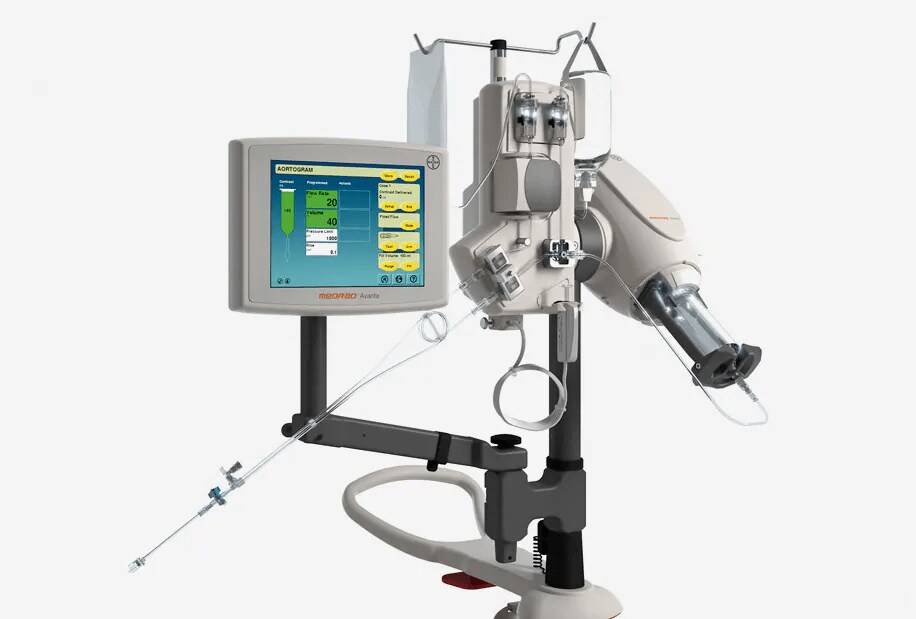 What is MEDRAD® Avanta?
MEDRAD® Avanta is a Fluid Management Injection System for X-ray angiography that was specifically designed with the contrast administration needs of interventional cardiology in mind.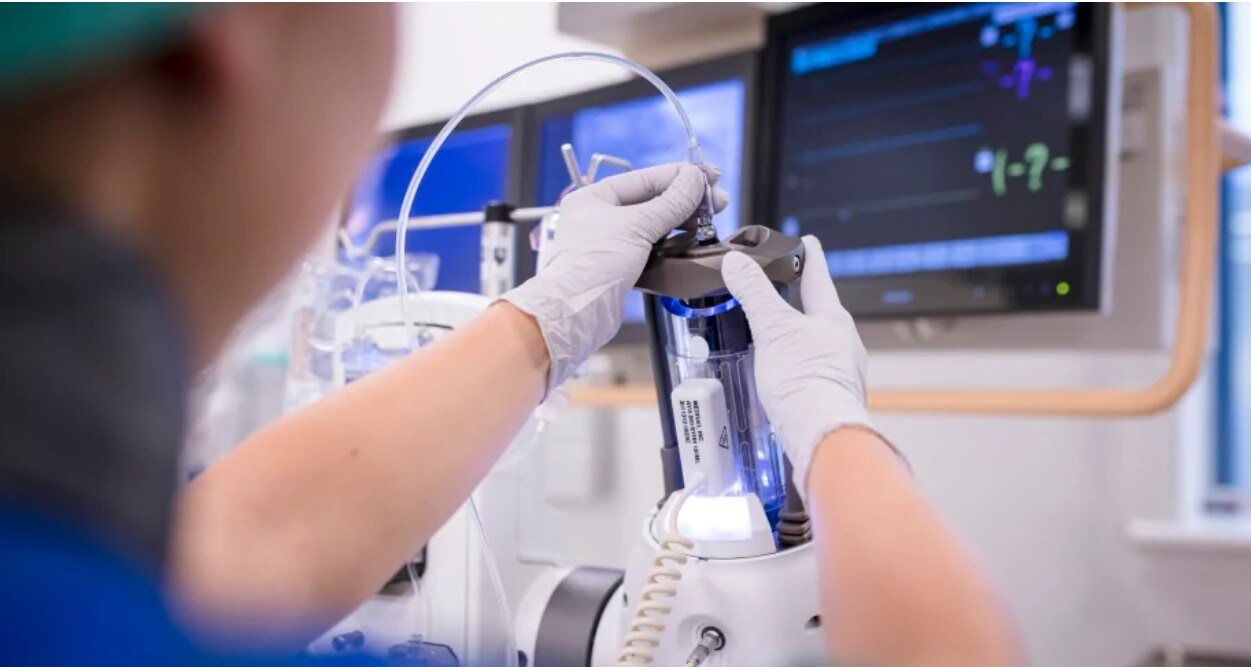 How does MEDRAD® Avanta work?
MEDRAD® Avanta allows controlled delivery of radiopaque contrast media and saline for interventional imaging purposes. The injector facilitates contrast delivery in fixed or variable flow mode and saline flushing at a fixed rate. It utilises dedicated disposables that include multi-patient components and single-patient components. The system includes many automated features to streamline the workflow during an imaging procedure.
What are MEDRAD® Avanta System Configurations and Main Components?
The system includes two configuration options:
Pedestal Configuration: This configuration conveniently houses all injector components into an integrated, mobile pedestal.

Table Mount Configuration: This mounted configuration allows attachment of the Fluid Control Module (FCM) and Injector Head to the table rail, the Display Control Unit (DCU) can be mounted separately with its own mounting bracket or can be included on the same mounting bracket as the FCM and injector head.

Fluid Control Module and Injector Head
The heart of the injection system is comprised of the Injector Head and the Fluid Control Module (FCM). The head has a unique drop front design for simple and clean insertion and removal of the multi-patient front load syringe. It delivers contrast at desired rates, volumes and pressures for angiographic purposes. The FCM incorporates the peristaltic pump to administer saline at a constant rate. It automates the syringe filling process during a procedure and incorporates the infrared fluid presence detectors and the Ultrasonic gross air detector.
How is MEDRAD® Avanta used?
MEDRAD® Avanta is managed via the color touch screen or Display Control Unit (DCU). Programming, storing, recalling, or deleting of protocols is simple and all pertinent information is available at the touch of a finger.
Related Products
Bayer CT/CV injection systems are based on tried and tested technology with a reliable track record.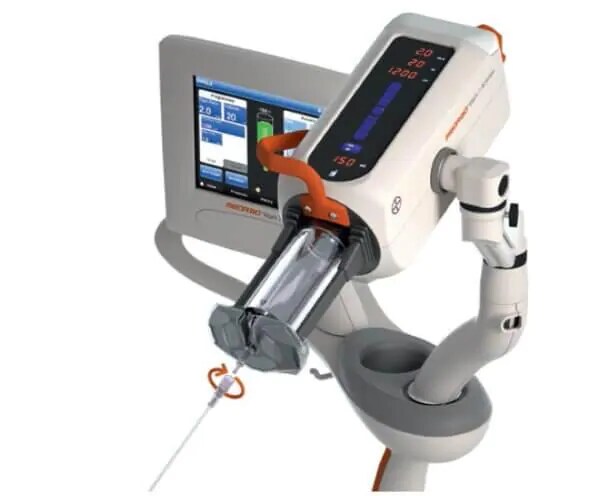 MEDRAD® Mark 7 Arterion
A single-head injection system for X-ray angiography, designed for your interventional radiology and cardiology suites.
MEDRAD® Centargo
A CT injector system designed to minimise your injector touch time – so that you can spend more time focusing on your patients.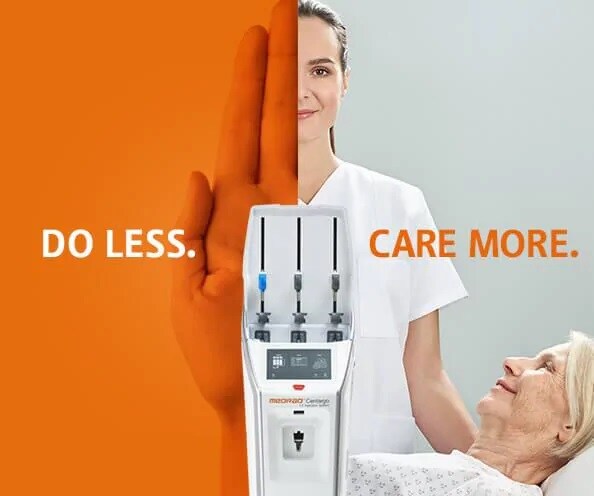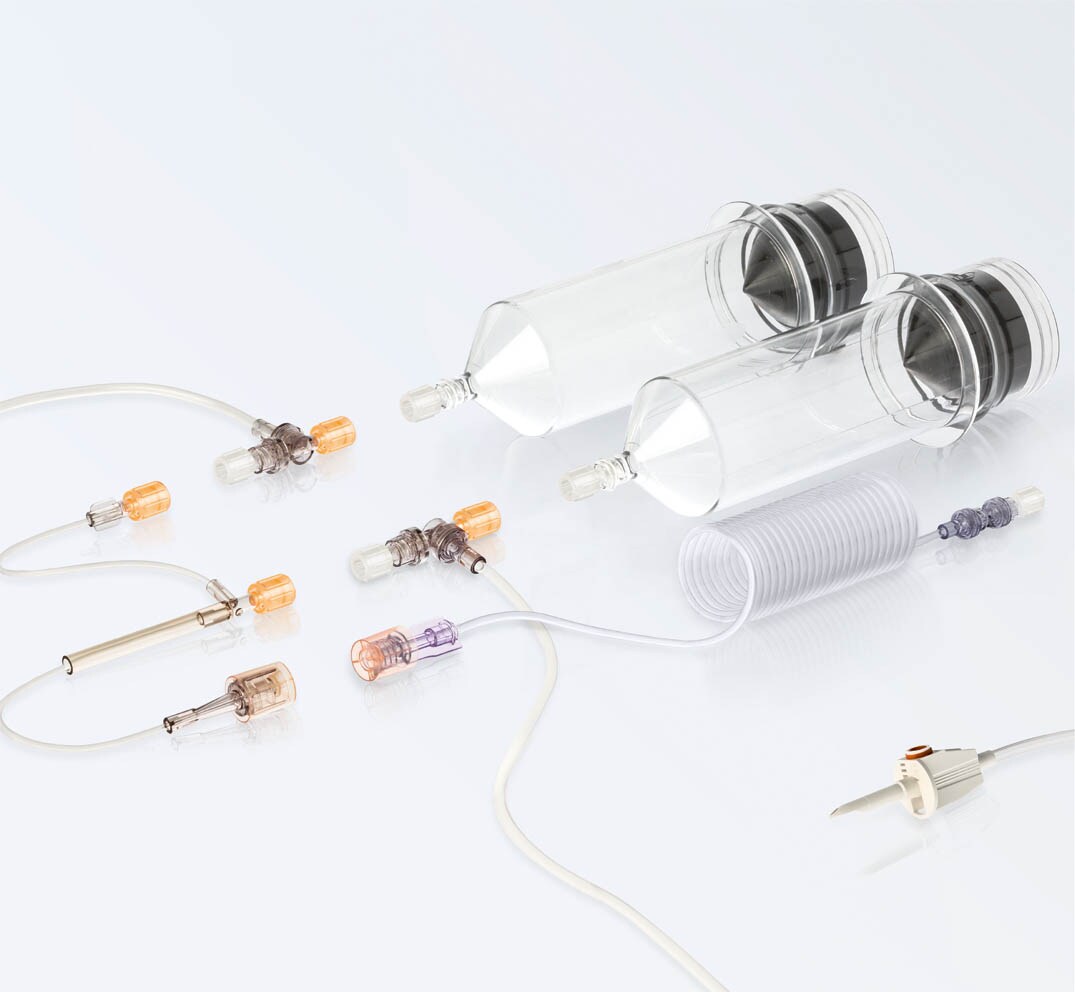 MEDRAD® Stellant MP
Is a multi-patient system which provides you confidence for up to 12 hours, designed for use with the MEDRAD® Stellant Injection System.
MEDRAD® Salient
Ideal for your routine contrast injection needs, MEDRAD® Salient brings innovation and value to CT suites.