Device - Research
and Development
Overview of Radiology in ANZ
Research & Development team has been responsible for 4 generations of contrast injectors, starting with the PJ series of CT injectors which coupled low pricing with ease of use. Subsequent generations include an Angiography injector and more recently the Centargo CT Injector
The internal development processes are audited annually for compliance with ISO13485, and are appropriate to Class IIa, IIb and lower risk medical devices. Imaxeon has also developed several successful syringe lines to accompany these injectors. The cross-disciplinary team is able to focus on delivering cohesive value-appropriate solutions to meet the needs of global markets.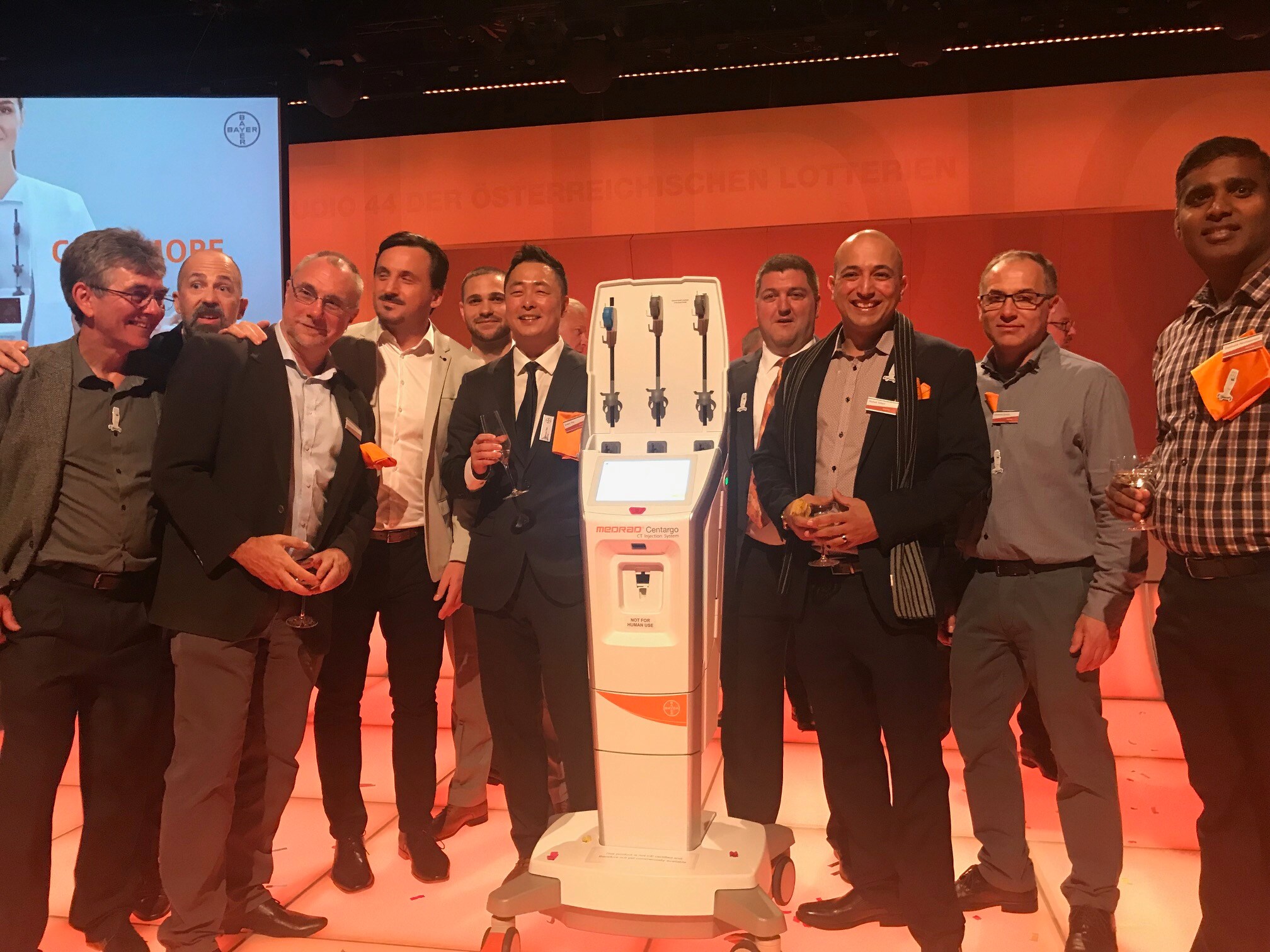 Life Cycle Engineering (LCE) support for Salient & Vistron Systems & disposables
New Product Development (NPD) for value range products
Team of 14 Full Time Employees (FTEs)
Mechanical, electrical, software & Regulatory Affairs teams
Winner of 4 National Design Awards
Many Patents - Syringe, Salient, Centargo
FLS II syringe engagement IP from Imaxeon
Design of Centargo CT System from concept to production
History
Founded as Biotel in 1983
First products were Imagers for Ultrasound
Early production in kitchen & garage of founder, Rod Savage
Soon grew to a Carlingford corner store location
Biotel is the history of CT injectors in Australia
In 1987 a customer suggested developing a contrast injector for the emerging modality of CT and the PJ2 was born
Foundation of the company was built on innovation, design excellence and responding to market needs
In 2000 Biotel was acquired by US injector manufacturer Medrad® and renamed Imaxeon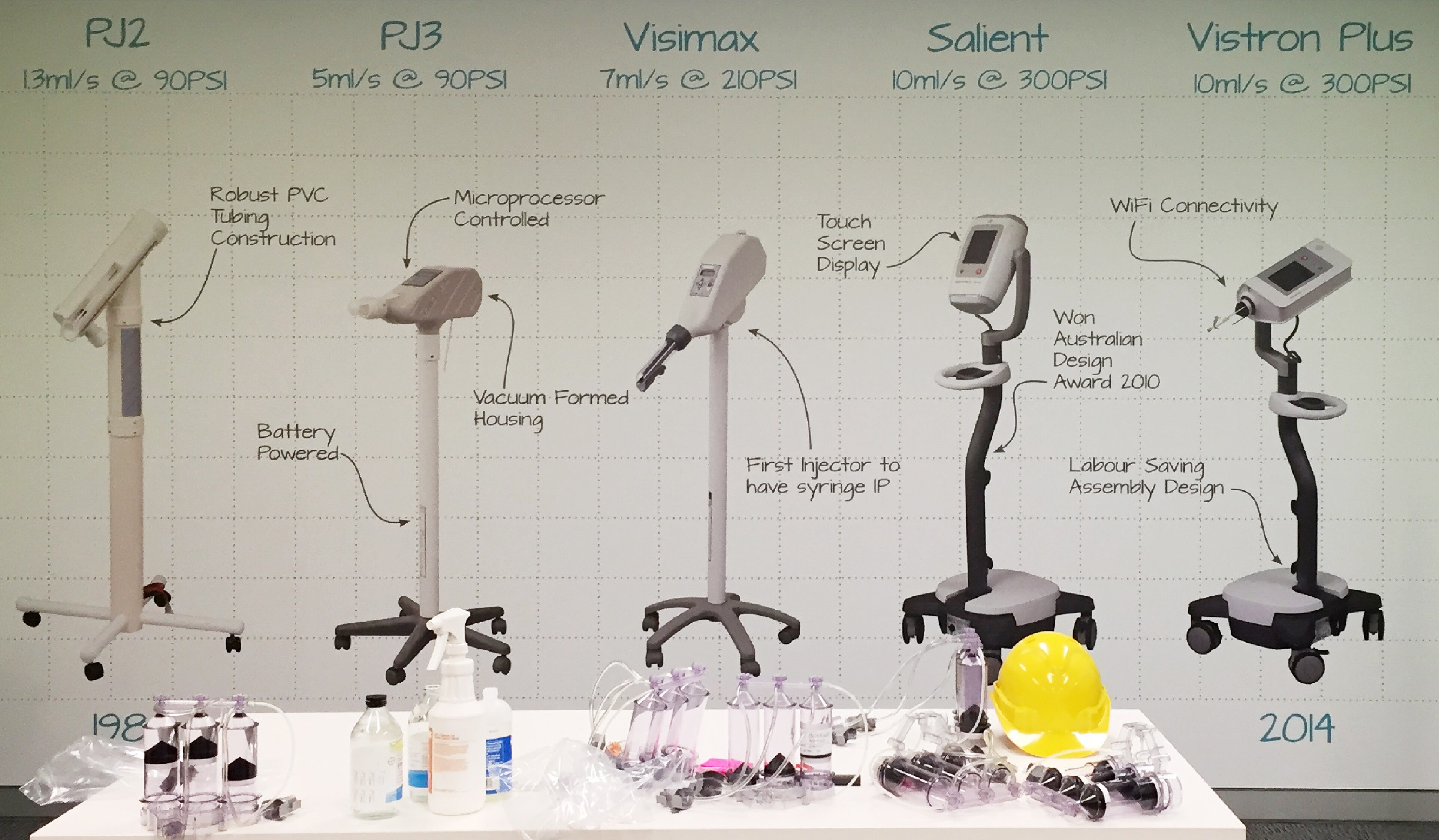 Design Awards
Salient
Australian Design Award 2010
Centargo
Australian Design Award 2019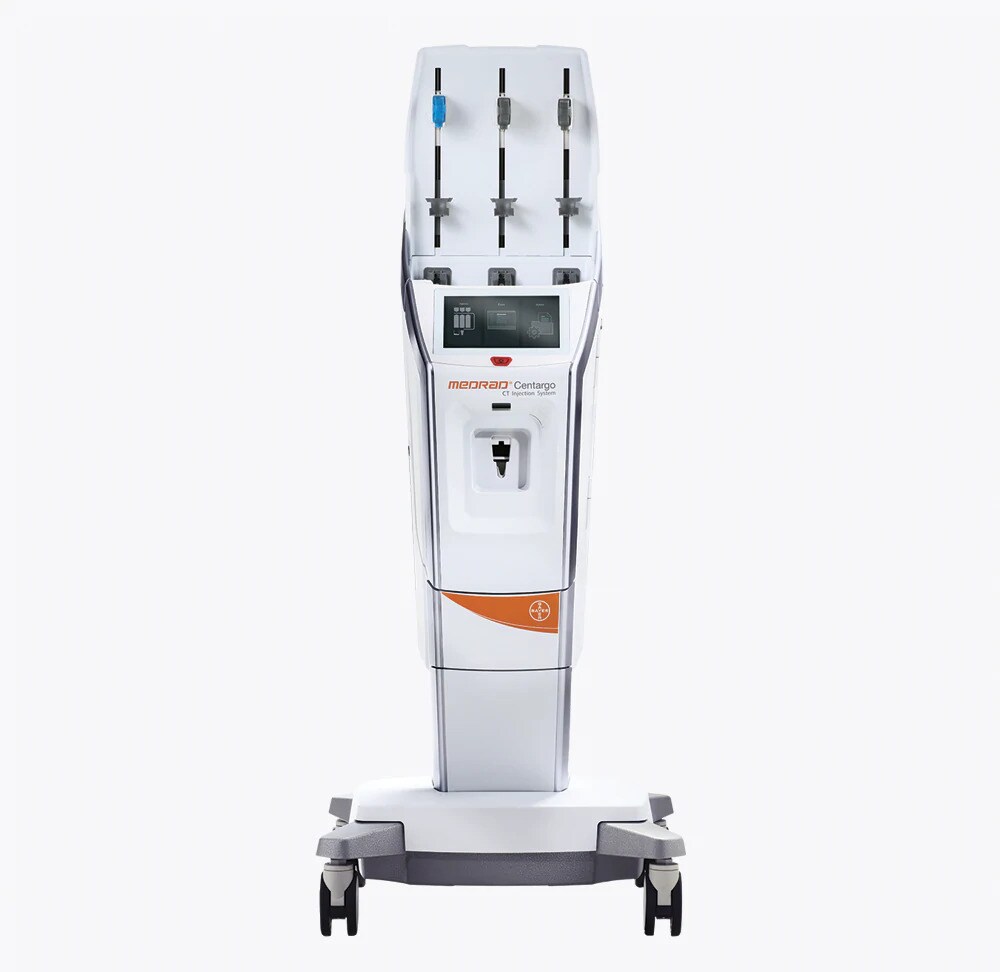 The Bayer MEDRAD® Centargo CT Injection System has been designed to optimise CT workflows. By automating time-consuming manual processes, this contrast media injection system ensures that more time is dedicated to each patient. The injector possesses an ergonomic design, thanks to its consistent language of form,the focus is on the interfaces. The graphical user interface guides users through the individual workflow steps and provides clear and relevant information.