Clearing
Your Way
Bayer Image Acquisition Workflow Solutions is a powerful range of solutions that streamlines the radiology workflow – making your day-to-day routines both more manageable and more efficient.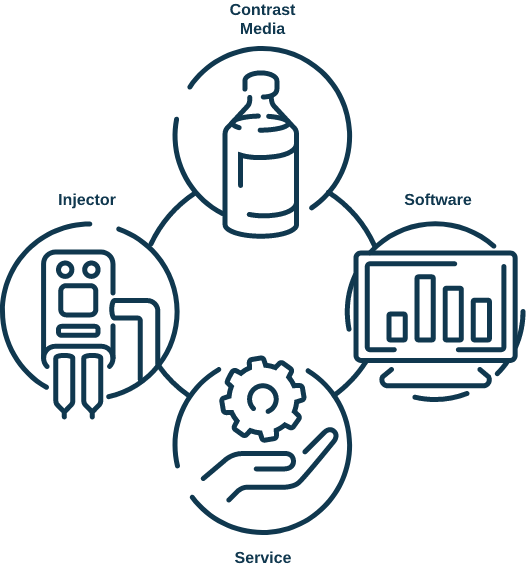 Streamlining Your Image Acquisition Workflow
We understand that patient backlog and cleaning protocols present new challenges to your team, schedule, and patients, where every distracting task is one too many. Bayer in Radiology delivers integrated solutions so you can stay ahead. As a provider of contrast, injectors, software, and service, we are uniquely able to give you a smooth image acquisition experience by supporting your imaging, documentation, and department management needs.
Bayer Image Acquisition Workflow Solutions is a comprehensive range of products and services that are designed to work together and to help streamline your radiology workflow, offering you a smoother image acquisition experience.
Explore How Our Solutions Can Help You
Clear Your Way
Our image acquisition solutions are made to ease your workflow.
References
1. Medscape Radiologist Lifestyle, Happiness & Burnout Report (2020); 2. McDonald RJ et al (2015); 3. Fundamentals of Diagnostic Error in Imaging, Itri et al. (2018)